Crushing & Screening Services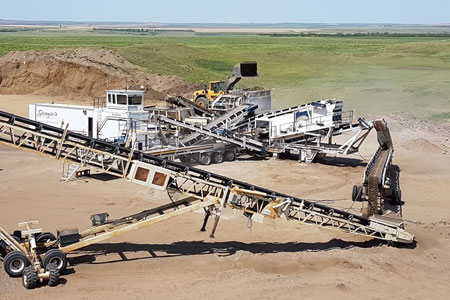 On the aggregate side of the business, Swayze Concrete has access to over 30 different pits across southern Saskatchewan. With our 2 crushing spreads, screener and wash plant we have the ability to supply a wide variety of crushed aggregates, from rip rap to masonry sand and everything in between. If you have a spec for it, we have a pit to make it.
Not only do we employ and train valuable personnel to proficiently produce superior product, we also monitor our production with daily, routine quality control. In house sieve analysis is part and package of how we ensure our material is to standard specifications.